This August, We'll be dancing in Stockbridge on Thursday evenings. Join us for taster classes from 7-8pm and social dancing from 8-10pm. We'll have a mix of music for dancing Lindy Hop, Blues, Shag and Balboa.
The classes will be beginner-friendly and for all levels. The first class is Lindy Hop, on the 4th, followed by Collegiate Shag (11th), Blues (18th) and Balboa (25th).
You can find our events in the calendar below and on our Facebook page. If you like to receive updates, you can subscribe to our email newsletter and follow us on Facebook or Instagram.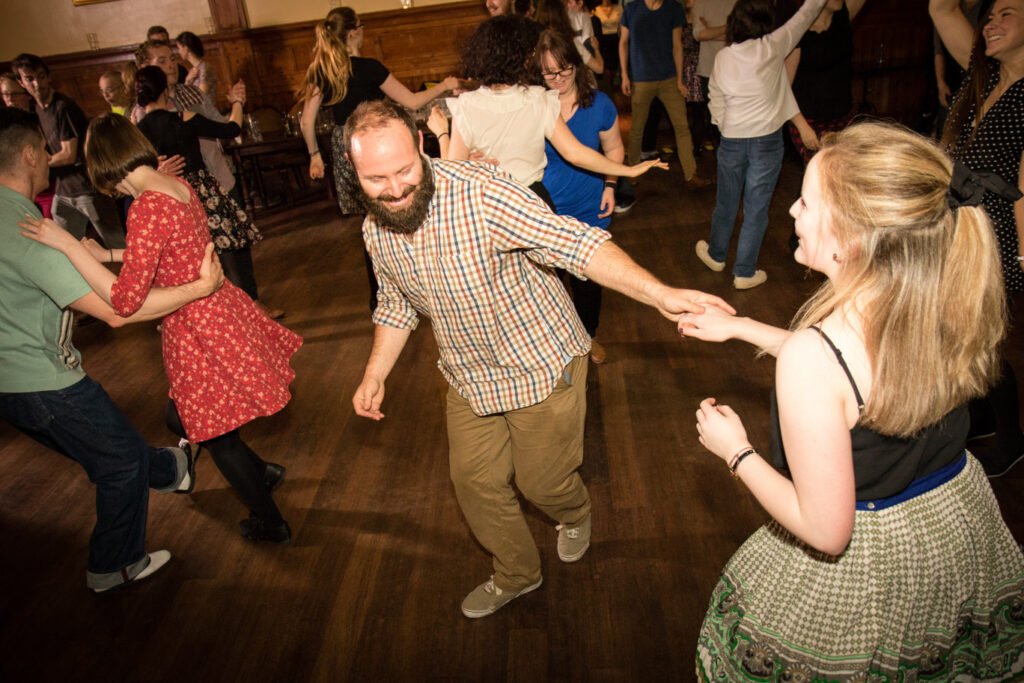 Founded in 2006, Edinbop offers dance classes, social dancing and related activities for Swing and Blues dancing in Edinburgh, Scotland.
We have regular classes in Lindy Hop & Charleston, Blues and Balboa and occasionally also offer Jazz Steps, Collegiate Shag, Slow Balboa & Laminu and more.